Board of Directors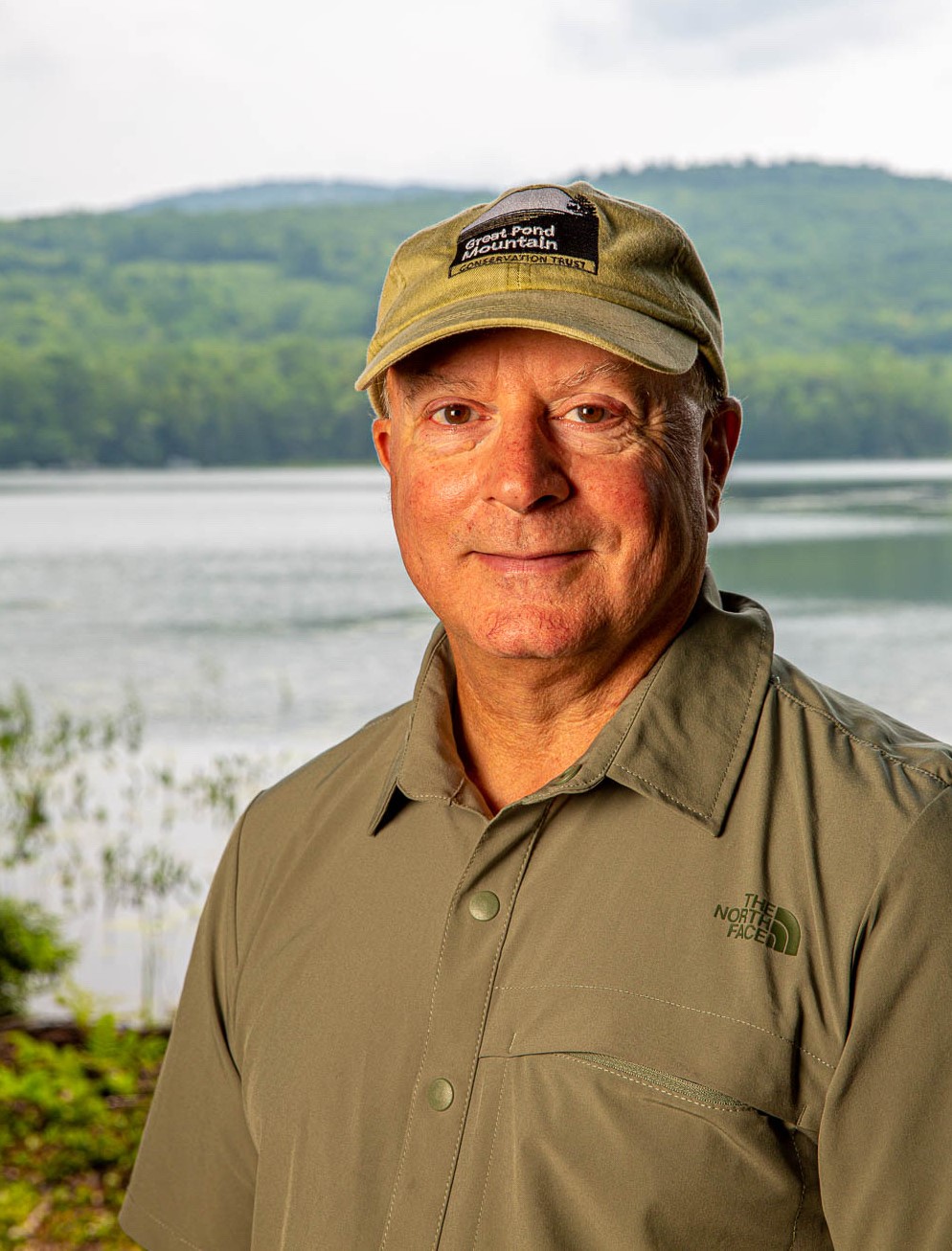 Carl Derian, President. Carl and his wife Mary Durbin Derian are from Bloomfield Hills, MI, and have a summer camp on Alamoosook Lake.   Carl, Mary and their four boys have enjoyed summers on the lake since 1987 (1966 for Mary!). Summers have been filled with kayaking, canoeing, and boating on Alamoosook Lake and mountain biking and hiking the Wildlands.  Now semi-retired, Carl was President and an owner of Forberg Scientific, Inc.—a distributor and manufacturer's representative organization with a passion for customer service and innovative problem solving. Currently Carl is an owner of Temprel Inc., a manufacturer of thermocouples for automotive research and related industries.  After graduation in 1981 from Western Michigan University with a major in industrial marketing, Carl started his career with Parker Hannifin, then joined Forberg Scientific in 1984 as sales engineer.  Carl is anxious for the Trust to work to mitigate global warming by expanding land conservation, promote responsible recreation, and ensure a sustainable future.
Jack MacBrayne, Vice President. Jack and his wife Bonnie live in Orland. Jack graduated from the University of Maine with a BS in Chemical Engineering. After serving as a naval officer on an ocean-going minesweeper, he worked over thirty years in various capacities in the pulp and paper industry. Jack is a former chairman of the Orland Planning Board. He enjoys a variety of outdoor activities including hunting, boating, camping, snowshoeing, and golf. Jack serves on the Land Protection, Governance, and Finance Committees.
Emily Fuller Hawkin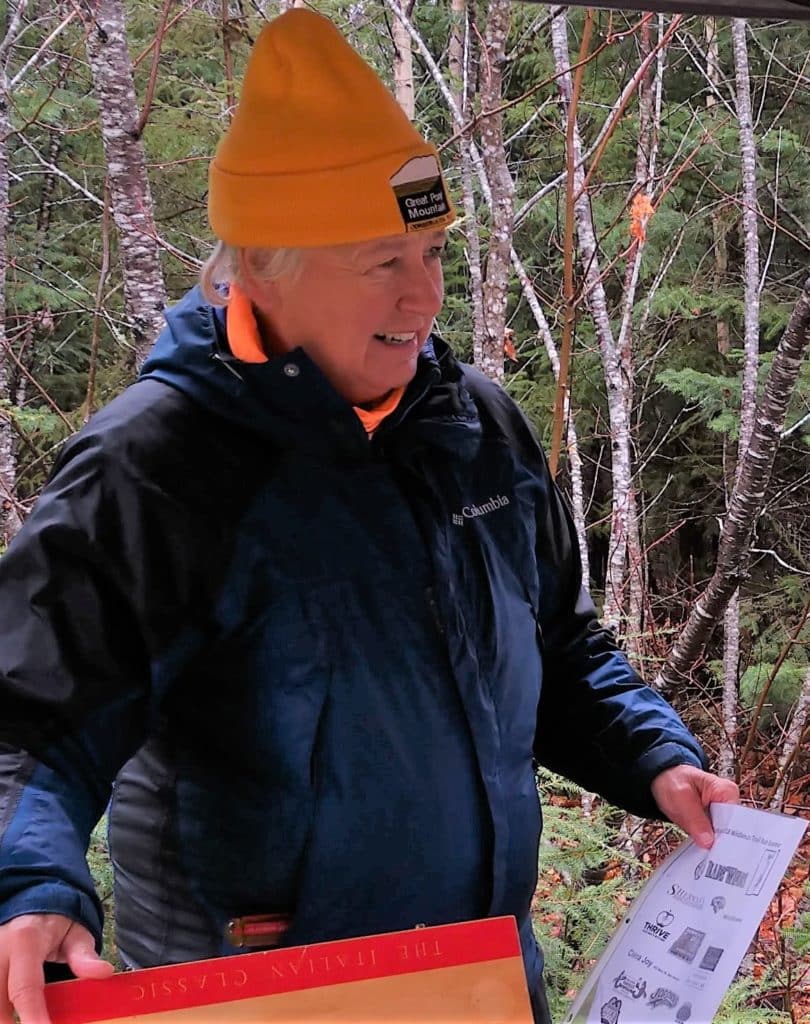 s, Treasurer. Emily was born in York and has lived on Deer Isle since 1979. She holds a BA from Middlebury College and a law degree from University of Maine. In 1990, she established Peninsula Property Rentals; from 2001-07, she was Chief of Service for Memorial Ambulance Corp of Deer Isle; she's currently President/CEO of a real estate investment company. She was a founder and initial President of Island Heritage Trust, and a past President of The Pine Tree Society of Bath. Emily is past President of the Trust and currently serves as Treasurer and Chair of the Development Committee. She enjoys sailing, skiing, tennis and hiking.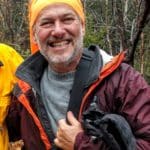 Kurt Silberstein, Secretary. Kurt and his wife, Robyn, recently retired from an orthodontics practice in Highland Park, Illinois and decided to escape the rat race of the Chicago suburbs. In June 2018, on a visit to friends in Surry, they fell in love with Maine. Two days later, they bought a home on Toddy Pond. Kurt and Robyn consider it their primary residence and plan to live there year-round and pursue their interest in conservation. Kurt's love for nature was cultivated early in life by his older brother, a marine biologist who is currently the executive director of the Elkhorn Slough Foundation in Watsonville, California, a non-profit conservation organization. He grew up in northern California and graduated from California State University at Chico with a degree in biology (emphasis on herpetology); he received his DDS from the University of Southern California. Kurt told the board, "I am honored to join the board of the Great Pond Mountain Conservation Trust to which I hope to make a useful contribution while pursuing my passion for the outdoors." Besides being Board Secretary, Kurt serves on the Development committee.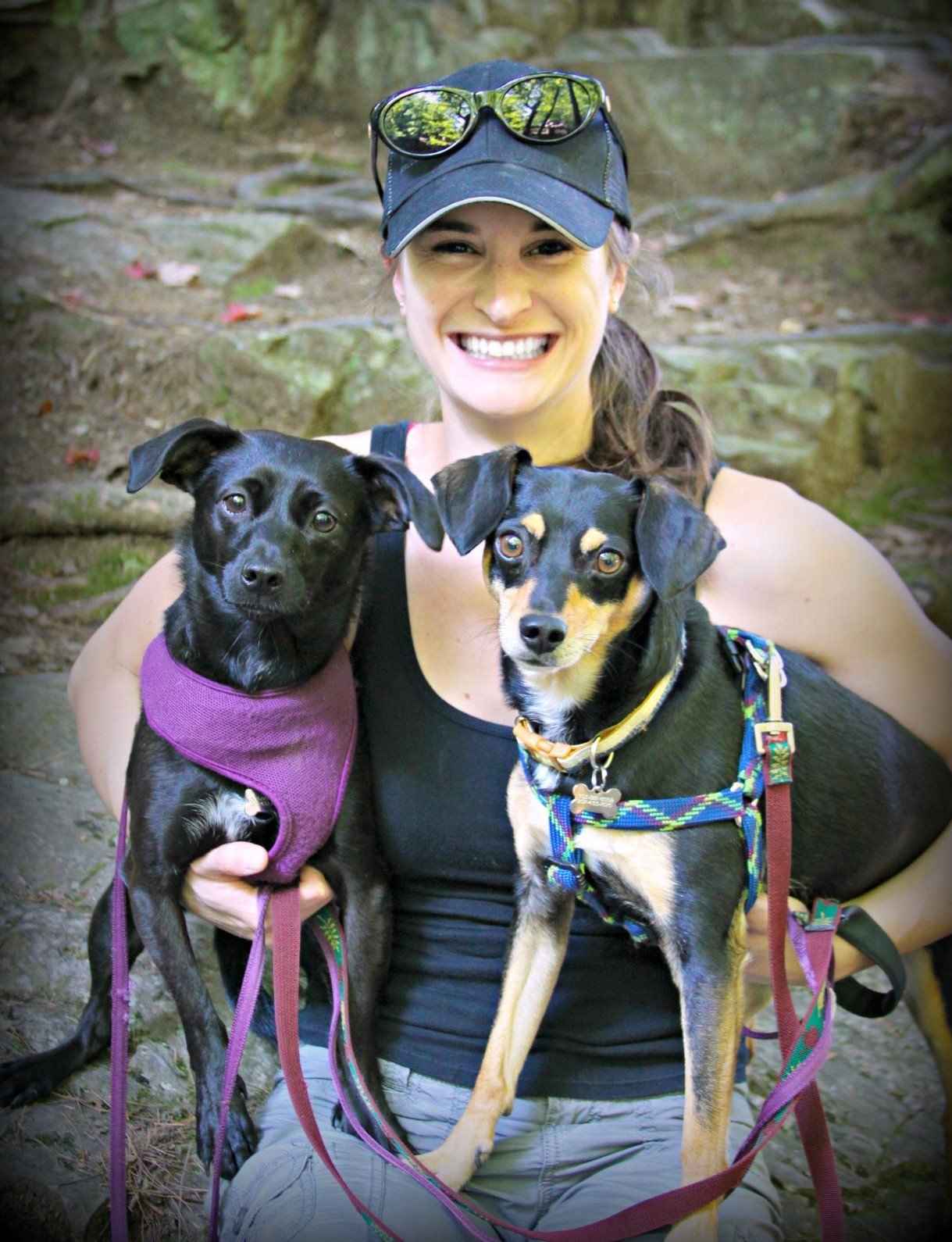 Leah Page grew up on Route 46 in Bucksport, Maine and attended Bucksport High School. She spent much of her childhood roaming around Great Pond Mountain and swimming in the surrounding lakes and ponds. She studied economic geology at Dalhousie University in Halifax and has been working in the mining industry throughout Canada and the Western United States since 2007. Leah specializes in cartography and 3D geological modeling, and has carried out environmental compliance, permitting and indigenous relations programs in sensitive jurisdictions in coastal Nova Scotia, northern Ontario and Boulder County, Colorado. She recently began an initiative to bring sustainable and responsible investment to rural communities in Maine and various remote locations in Canada. She has been a GPMCT volunteer since 2011, creating five Wildlands Trail Map iterations, and is currently working on a LiDAR compilation to assist with land-use planning and graphic design for outreach material. Leah currently resides in a very old home in Bucksport, Maine with her two dogs.
Laurel Lockett splits her time between Tampa, Florida and Phillips Lake in Lucerne. She has 35 years of  practice in environmental regulatory law, brownfield redevelopment, and work for conservation trusts in Florida. She is currently working with the Florida Brownfield Association and the Florida Dept. of Environment Protection to develop protective but cost-effective strategies for managing the risks posed by PFAS and other contamination. Her father's famiy owned the Blaisdell Orchard in Winterport, where he grew up. The family has had a camp on Phillips Lake since the 50's, where she spends much of the year fishing, paddling, waterskiing and enjoying our great outdoors. Laurel is working on getting back to Maine full time.
Carol Bennatti has lived in Maine since she left Massachusetts at 18 to earn a BS in Wildlife Management from the University of Maine. After graduating, she spent the next few years working for the University, the US Fish and Wildlife Service, and the US Forest Service on a variety of studies, while continuing to teach programs on birds of prey as a volunteer environmental educator. Sharing her love of nature was very rewarding and she returned to the university to earn a masters degree in environment education. After graduating, she taught at George Stevens Academy for 34 years. After retiring from teaching in 2019, she and her husband Roger have been working around their home on the Bald Mountain Road in Orland. She is happiest when working in the garden or woods and observing birds and other wildlife. Carol was involved with the Trust from its early days, serving on the board and later the stewardship committee. She currently serves on the Land, Stewardship and Conservation Advisory committees. She is excited to help shape the future of the trust and the legacy of Stuart Gross.
Anna Perna lives in Holden with her husband, Earl Black. She's been a board member of both the YWCA and YMCA, the Maine Education Center for the Deaf and Hard of Hearing, Child Development Services, and the Maine Registry of Interpreters of the Deaf where she's currently the chair of the professional development committee. Anna has volunteered for the Bangor Land Trust's  Pedal the Penobscot fundraiser for the past 6 years. She's an avid hiker, biker, walker, kayaker, snowshoer, cross country skier and nature enthusiast. "I'm grateful to live in an area with an abundance of outdoor recreational opportunities like the Wildlands, which is practically in my backyard."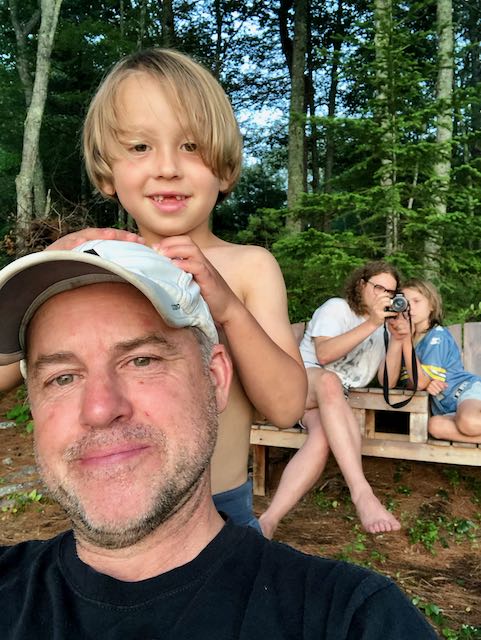 Liam Riordan is a professor of history at the University of Maine, where he has taught since 1997. He received a B.A. in history at the University of California, Berkeley, and his Ph.D. at the University of Pennsylvania. He was a Fulbright  Scholar at the University of Glasgow in 2012. Liam is a specialist on the American Revolution and the Maine statehood era (ca. 1770-1830). He is on the City of Bangor's Historic Preservation Commission, was the Director of the University of Maine Humanities Center from 2014 to 2016 and is a past board member of the Maine Humanities Council, the state affiliate of the National Endowment for the Humanities. Liam lives in Bangor with his wife Susan Thibedeau, who is the principal of Reeds Brook Middle School in Hamden. They have two children and enjoy Maine best when at their camp on Toddy Pond in East Orland. They jog, hike, bike, ski, swim, and paddle as much of Maine as they can with their beloved mutt Sebastien. Liam chairs the Sustainable Singletrack Subcommittee, is the Trail Steward for the Popple Grove Bike Loop, and served on the Ad Hoc Trail Committee in spring 2021.
Hannah Johnson grew up riding horses, raising poultry, putting food by and cross-country skiing on a hobby farm in northern Minnesota. After graduating from Macalester College, she played a bunch of ultimate frisbee, worked on a lobster boat, became an amateur birder, pressed a lot of flowers and did some cross-country bike touring. She has since become a physical therapist and now works for Northern Light Health. She and her partner (Steward, Phineas Peake) recently bought a house in North Orland and are excited to become involved in the local community, including the Great Pond Mountain Conservation Trust.

Denise Michaud-Smith has taught life science at Bucksport High School for 18 years. She spends a lot of time on Great Pond Mountain, hiking it year round and loves the views. She has taught environmental education at the Marine Environmental Research Institute in Blue Hill, worked at the shellfish hatchery on Beals Island as an Americorps member, and taught environmental education in S.C. Denise currently spends most of her weekends in the White Mountains finishing hiking the 48 peaks over 4000 feet.

Dan Kircheis has been involved with GPMCT for about 15 years as a trail work volunteer, working with Boy Scouts and using the Wildlands trails. He's just moved to Carmel to live on his 200 acres of managed woodland. He's excited about the new land acquisitions and visits Wildlands often, during the entire year. Dan was formerly a fisheries biologist at the Craig Brook fish hatchery.
Jackie Hewett's love for the outdoors began as a child spending summers playing in the woods behind her house. Although a small woodland, it felt vast and magical to a young girl. This early interest grew into a desire to fully understand environmental systems and Jackie studied natural resource conservation and environmental studies in college and graduate school. For 30 years, Jackie worked in land use planning, development and conservation. She is a past President of the Bangor YWCA, was a member of the Penjajawoc Marsh/Mall Management Commission, and has held board positions at Maine Audubon and the Key West Wildlife Center. Jackie is currently Treasurer of the Phillips Lake Association. She and her husband Chuck live on Phillips Lake in Dedham and enjoy hiking, biking and horseback riding in the Wildlands.
Staff
Landon Fake, Executive Director
Malcolm Richardson, Steward
Phineas Peake, Associate Steward
Derek Cole, Program and Administration Assistant
Consultants
Roger Greene, Forestry
Cathy Rees, Ecological Consulting
Community Advisors
Colin Baker
Jim Boothby
Denise Buckley
Sam Coplon
Julia Gray
Nicole Grohoski
Stuart Gross
George MacLeod 
Ron Russell
Volunteers
GPMCT enjoys the assistance of ~50 active volunteers who help in various ways, from planning and building trails to drafting policies, to helping at educational events. Please visit our Volunteer Opportunities page for ways you can help and our latest Volunteer Profile.