Board of Directors
Chris Johnson, President. Chris grew up on McDonald Street in Bucksport. He has been gardening since youth, and recently completed the Master Gardener program. His interest in nature also includes forestry, birdwatching, beekeeping, and weather monitoring. His work experiences include news writing, radio/tv commercial production, and management of an in-plant printing department, and other leadership responsibilities. After retirement, Chris became more involved in local and regional civic issues. He is a local "spoke" for the Bicycle Coalition of Maine. He is also a member of the Maine Woodland Owners, the Bucksport Historical Society and the Penobscot County Genealogical Society. Other interests include astronomy, roses, opera, and film. Chris and Karen Johnson live in North Bucksport and are the parents of Valerie and Andrew Johnson.
Carl Derian, Vice President and wife Mary Durbin Derian are from Bloomfield Hills, MI, and share a summer camp at Alamoosook Lake with Mary's mother and sisters. Carl, Mary and their four boys have enjoyed summers at Alamoosook eating lobster, kayaking, canoeing, hiking and boating, and Carl has mountain biked and hiked the Wildlands. Since 2000, Carl has been President of Forberg Scientific, Inc.—a distributor and manufacturers' representative organization with a passion for customer service and innovative problem solving. After graduation in 1981 from Western Michigan University with a major in industrial marketing, Carl started his career with Parker Hannifin, then joined Forberg Scientific in 1984 as sales engineer. Carl is also on the Board of Directors of MCAA, an industry-related organization. Carl is anxious to ensure the growth and successful continuity of GPMCT.
Emily Fuller Hawkin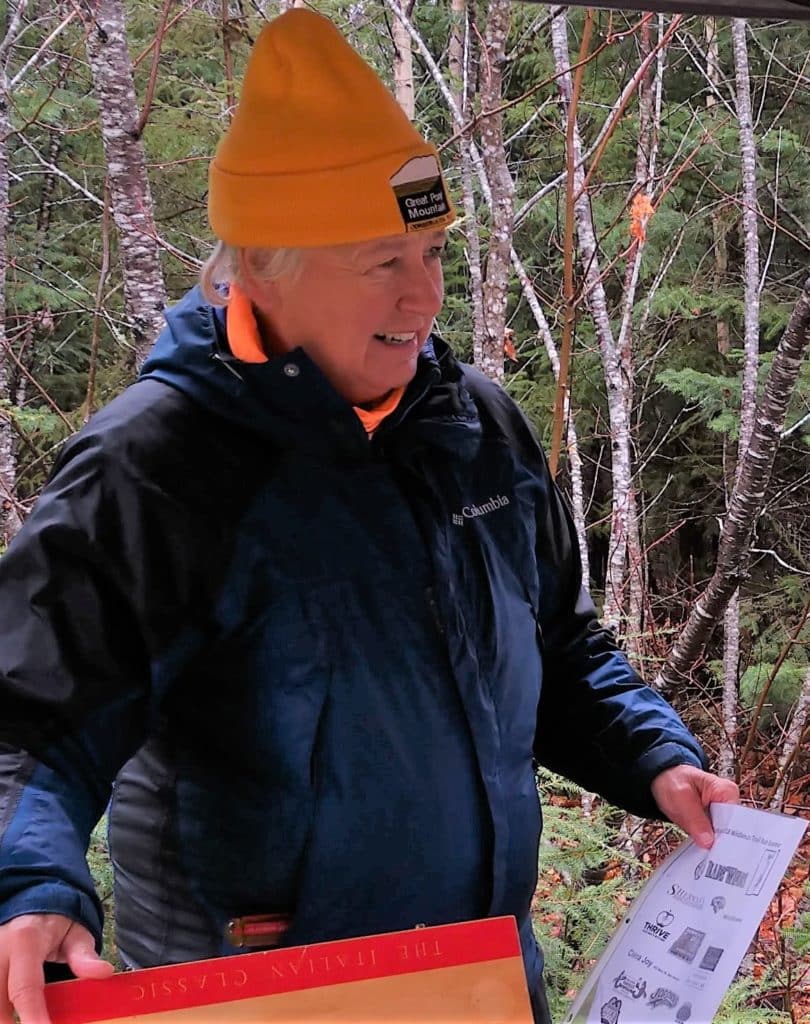 s, Treasurer. Emily was born in York and has lived on Deer Isle with husband David since 1979. She holds a BA from Middlebury College and a law degree from University of Maine. In 1990, she established Peninsula Property Rentals; from 2001-07, she was Chief of Service for Memorial Ambulance Corp of Deer Isle; she's currently President/CEO of a real estate investment company. She was a founder and initial President of Island Heritage Trust, and a past President of The Pine Tree Society of Bath. Emily is past President of the Trust. She enjoys sailing, skiing, tennis and hiking.
Secretary. Position vacant.
John Barlow is originally from Plymouth, MA, and moved to Maine for graduate work at U-Maine, Orono in 1965. He worked on his dissertation at the Bureau of Commercial Fisheries lab in Boothbay Harbor (John received a BS from University of Rhode Island, 1965, Ph.D., U-Maine 1969, and did a Post Doctorate at Environment Canada in 1974.) After teaching for a year at UM he worked at Jackson Lab in 1970 and helped run the NSF Summer Research Program for college students. John and wife Diane moved to Orland in 1970 and he taught marine science and oceanography at Maine Maritime Academy, helped found the Corning School of Ocean Studies and became the Academic Dean, Provost and VP of Academic Affairs before retiring two years ago.  In Orland, John was active in the Orland Fire Department and served as Chief for 25 years. He and Diane have two sons and four grandchildren.
Carol Bennatti has lived in Maine since she left Massachusetts at age 18 to earn a BS in Wildlife Management from the University of Maine. After graduating, she spent the next few years working for the University, the US Fish and Wildlife Service, and the US Forest Service on a variety of studies, while continuing to teach programs on birds of prey as a volunteer environmental educator. Sharing her love of nature was very rewarding and she returned to the university to earn a masters degree in environment education. After graduating, she taught at George Stevens Academy for 34 years. After retiring from teaching in 2019, she and her husband Roger have been enjoying working on projects around their home on the Bald Mountain Road in Orland. She is happiest when working in the garden or woods and observing birds and other wildlife. Carol was involved with the Trust from its early days, serving on the board and later the stewardship committee. She is excited to help shape the future of the trust and the legacy of Stuart Gross.
Jacqueline Hewett's love for the outdoors began as a child playing in the woods behind her house. This early interest grew into a desire to fully understand environmental systems and Jackie studied Natural Resource Conservation at the University of Connecticut and earned an MES from the Yale School of Forestry and Environmental Studies. For 30 years, Jackie has worked in land use planning, development and conservation. She chaired several comprehensive planning committees, was a member of Raymond's Board of Appeals and the Penjajawoc Marsh/Mall Management Commission in Bangor. Jackie became a certified Maine Master Naturalist and enjoys leading forest discovery walks for children and adults. She and husband Chuck live in Holden and enjoy hiking, camping, canoeing and skiing, and riding their horses in the Wildlands.
Sarah LeVine. A British-born anthropologist educated at Oxford, the University of Chicago and Harvard, Sarah is retired from the Harvard Graduate School of Education where she was a Research Associate for 27 years. She's researched child socialization, maternal and child health (in Sub-Saharan Africa, Latin America and South Asia) and religion (in Nepal and India) and has authored many books and publications. She volunteers at a Cambridge, Massachusetts organization doing psychological evaluations of people seeking political asylum in the United States. She and Robert live in Massachusetts and on Toddy Pond in Surry, where she's historian of the Toddy Pond Association. In summer, Sarah can often be found taking (or leading) long hikes in the Wildlands.
Jack MacBrayne and his wife Bonnie live in Orland. Jack graduated from the University of Maine with a BS in Chemical Engineering. After serving as a naval officer on an ocean-going minesweeper, he worked over thirty years in various capacities in the pulp and paper industry. Jack is currently chairman of the Orland Planning Board. He enjoys a variety of outdoor activities including hunting, boating, camping, snowshoeing, and golf. Jack serves on the Land Protection, Governance, and Finance Committees.
Bob Mercer has lived in Bucksport all his life and spent every summer on Orland's Craig Pond (including two as a Flying Moose Lodge counselor), where his parents built a camp the summer he was born. Bob bought land and built his camp there the year after he graduated from Maine Maritime Academy with a BS in Marine Engineering. He spent three years shipping, mostly in the Far East. He then felt the call to teach and earned a Masters in Education from Northeastern University, followed by nearly 25 years teaching science. The Mercer family also owns land in North Orland bordering the Wildlands, where Bob has hunted, fished and hiked for a long time. A former Maine guide, Bob enjoys hunting, fishing and canoeing and has served as president of the Bucksmills Rod and Gun Club. Bob and wife Jean still live in Bucksport and have three children, all educators, and ten grandchildren.
Diane O'Connell was born and raised on a sheep farm in New Zealand, and traveled extensively after high school before completing her studies in law and accounting at Otago University in Dunedin, NZ.  After working as an attorney in New Zealand, Diane spent a year teaching English in Cambodia and working for an NGO doing legal research and report writing.  She immigrated to America in 2001 with her husband, Steve. She passed the Maine Bar Exam while living in Portland and working for an accounting firm.  In 2003, Diane and Steve started a charter boat business in Belfast with their friendship sloop Amity and moved to Bucksport.  Diane also began working as an attorney with Jim Patterson in Ellsworth, and is now a partner in the law firm, Patterson & O'Connell, LLC in Ellsworth; her practice is real-estate based and has included conservation easements and work for land trusts.  After 13 years, two kids (now at Bucksport Middle School), a dog and several birds, she's grounded in the Bucksport community and enjoys local hiking and boating, hiking Great Pond Mountain often with family.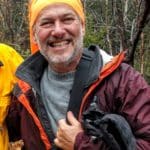 Kurt Silberstein and his wife, Robyn, recently retired from an orthodontics practice in Highland Park, Illinois and decided to escape the rat race of the Chicago suburbs. In June 2018, on a visit to friends in Surry, they fell in love with Maine. Two days later, they bought a home on Toddy Pond. Kurt and Robyn consider it their primary residence and plan to live there year-round and pursue their interest in conservation. Kurt's love for nature was cultivated early in life by his older brother, a marine biologist who is currently the executive director of the Elkhorn Slough Foundation in Watsonville, California, a non-profit conservation organization. He grew up in northern California and graduated from California State University at Chico with a degree in biology (emphasis on herpetology); he received his DDS from the University of Southern California. Kurt told the board, "I am honored to join the board of the Great Pond Mountain Conservation Trust to which I hope to make a useful contribution while pursuing my passion for the outdoors."
John Wedin says, "An idyllic childhood growing up in Orrington and exploring the f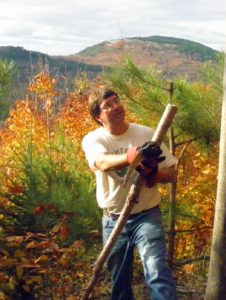 ields, forests, waters & hills of Maine & New England imparted a desire to protect all that I had enjoyed. An Applied Environmental Science Degree bridged my early interests with my subsequent career in the pulp & paper, laboratory, and water treatment industries. I currently serve as the Branch Lake Steward for the City of Ellsworth, to ensure high quality drinking water for the future. My service on several planning boards, water & sewer commissions, & trade organizations presently include the Maine Water Utilities Association, Dedham Planning Board and Phillips Lake Association. My wife Kristen & I reside in the village of Lucerne and look forward to many years of enjoying & helping to protect & share the land we love."
Staff
Landon Fake, Executive Director
Liz Leuthner, Donor Relations + Communications Coordinator
Malcolm Richardson, Steward
Consultants
Marcia Sly, Development 
Roger Greene, Forestry
Community Advisors
Colin Baker
Jim Boothby
Mike Bouthot
William & Dede Bullock
George MacLeod
Ted Van Leer
Volunteers
GPMCT enjoys the assistance of ~50 active volunteers who help in various ways, from planning and building trails to drafting policies, to helping at educational events. Please visit our Volunteer Opportunities page for ways you can help and our latest Volunteer Profile.