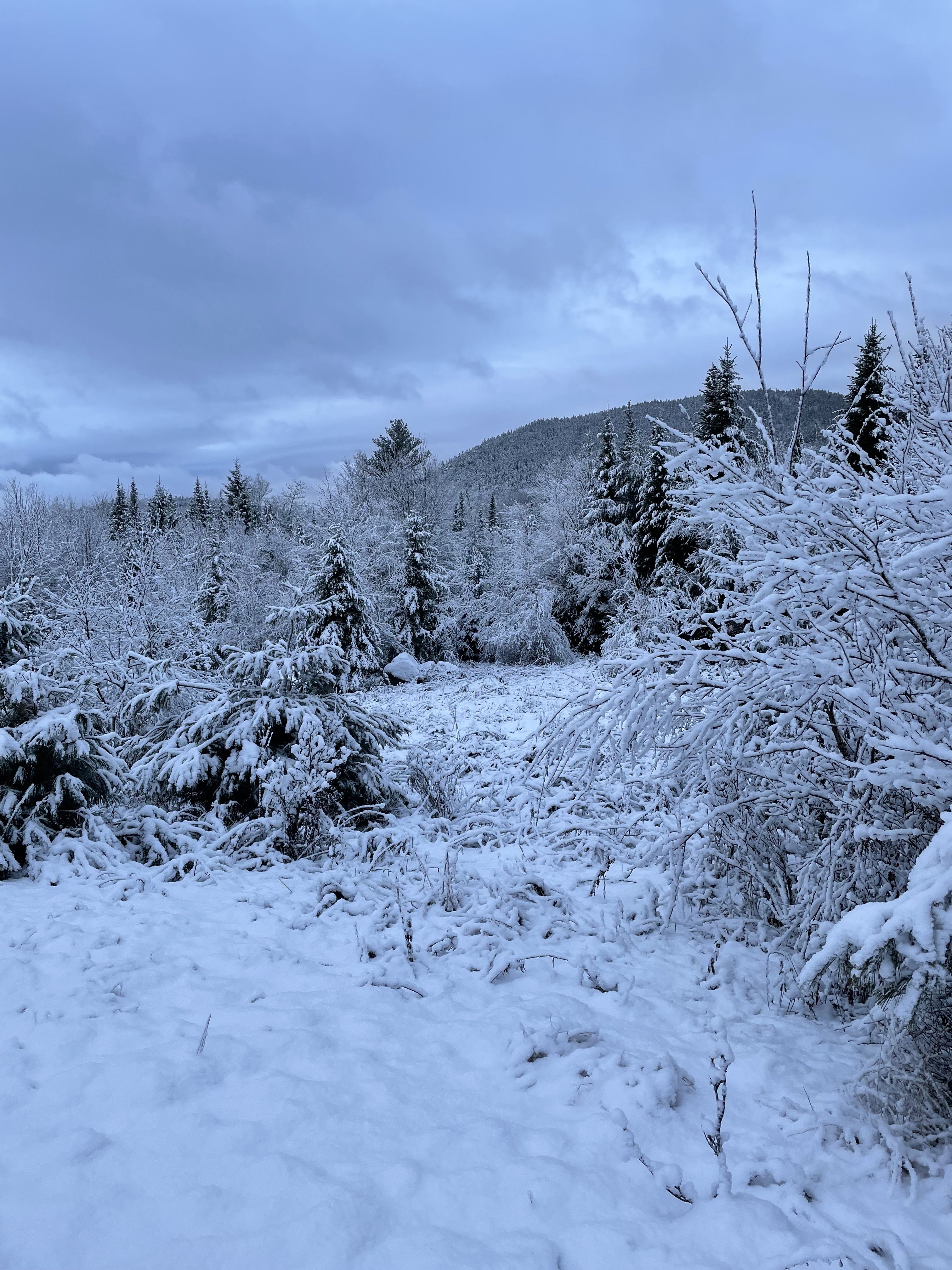 TRAIL UPDATES
Please enjoy the Wildlands safely and with respect for the land, it inhabitants, and each other. Thank you!
---
Recent changes/updates in the Wildlands: 
Timber stand improvement is going on adjacent to the Dead River Gate, in this case thinning of diseased beech trees. The stumps are cut high to discourage root sprouts, and a new generation of diseased beech.

The Stuart Gross trail to the Great Pond Mountain summit can be very icy is spots. Creepers, microspikes, etc. are recommended. The winter route that leaves the wide jeep trail about 2/3's of the way up is open and avoides the upper sections prone to icing.

Mountain bike trail closures may be in effect. The newest section of Capstone (East Capstone) is still closed and other sections may be closed depending on how wet the ground is. Please observe the "closed" signs.

The southern portion of Connector Trail (.5 mile from the Mountain Trailhead to the Upper & Lower Capstone junction), is, for bicycles, an "ascent only" route 
Please respect trail signs and do not take bicycles to the summit.
GPMCT is a small nonprofit organization that relies on volunteers. Please support our work by donating to the "iron rangers" (green metal posts with a slot in the top) every time you visit and consider making a recurring or one-time gift to Great Pond Mountain Conservation Trust. Thank you.