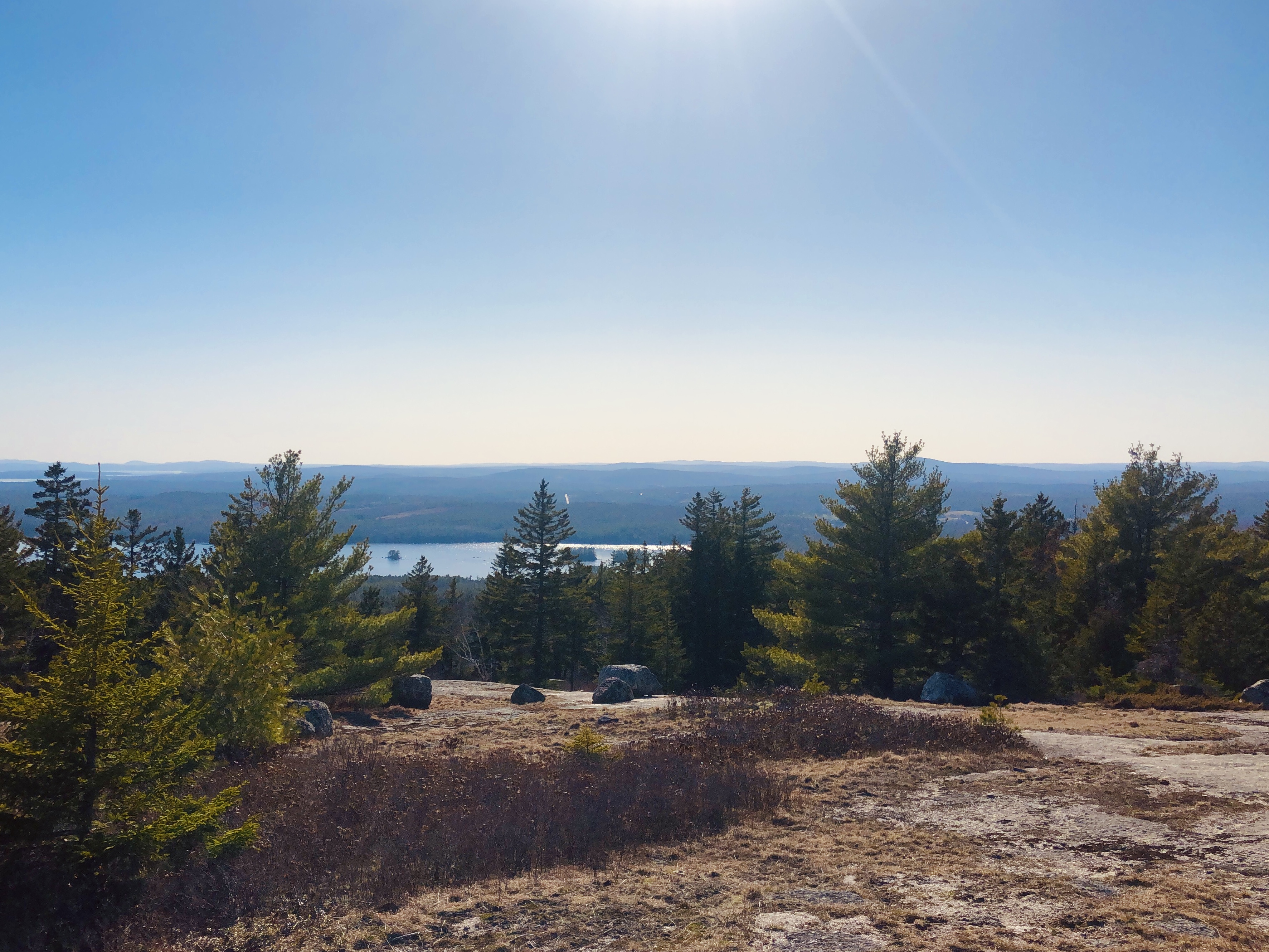 The Wildlands enjoyed unprecedented use in 2020-21 as the pandemic spurred all of us to spend more time outdoors. We are very proud of the diverse experiences that the Wildlands offers, and ask your help to ensure all visitors have a positive experience while protecting this public resource.
All mountain bike trails are now open (after heavy rain they may be closed temporarily).
New this spring: 
Expanded parking at the Dead River Gate, with a new vault toilet coming soon

Many new signs to help with navigation and defining trail uses

The Stuart Gross trail to the Great Pond Mountain summit continues to be re-built as a sustainable hiker-only trail. This has led to the closure of the lower section of the old Jeep Trail (a badly eroded fall-line ditch for much of it)

The southern portion of Connector Trail (.5 mile from the Mountain Trailhead to the Upper & Lower Capstone junction), is, for bicycles, an "ascent only" route 

There is now a prohibition on bicycles above Katahdin Overlook. For this reason, there are also active plans to extend the Capstone Trail from Katahdin Overlook (top of Capstone) back to the North end of Connector trail
Please respect trail signage and do not take bicycles to the summit.
GPMCT is a bare-bones organization that relies on volunteers. Increased use has meant increased expenses. Please donate to the "iron rangers" (green metal posts with a slot in the top) every time you visit and become a member of the Trust. We need your help to maintain and improve this wonderful natural resource. Please also consider making a recurring or one-time gift to Great Pond Mountain Conservation Trust. Thank you.
You may download the most current map here.

It is a banner spring for ticks. Hats, long sleeves, long pants and insect repellant are all recommended. Check yourself and dogs carefully when you get home.